Woodland Hills Duct Repair & Services
Custom Ductwork Repair & Replacement in San Fernando Valley
Whether you need duct repair or replacement, or you want to install ductwork for the first time, the professionals at All Temperatures Controlled, Inc. offer services that are customized to your needs. We provide top-notch duct repair and services in Woodland Hills, Northridge, and surrounding areas for residential and commercial properties.
Please call (818) 924-3350 for more information about our duct services or to schedule duct repair or replacement.
What Are Signs You Need Duct Repair?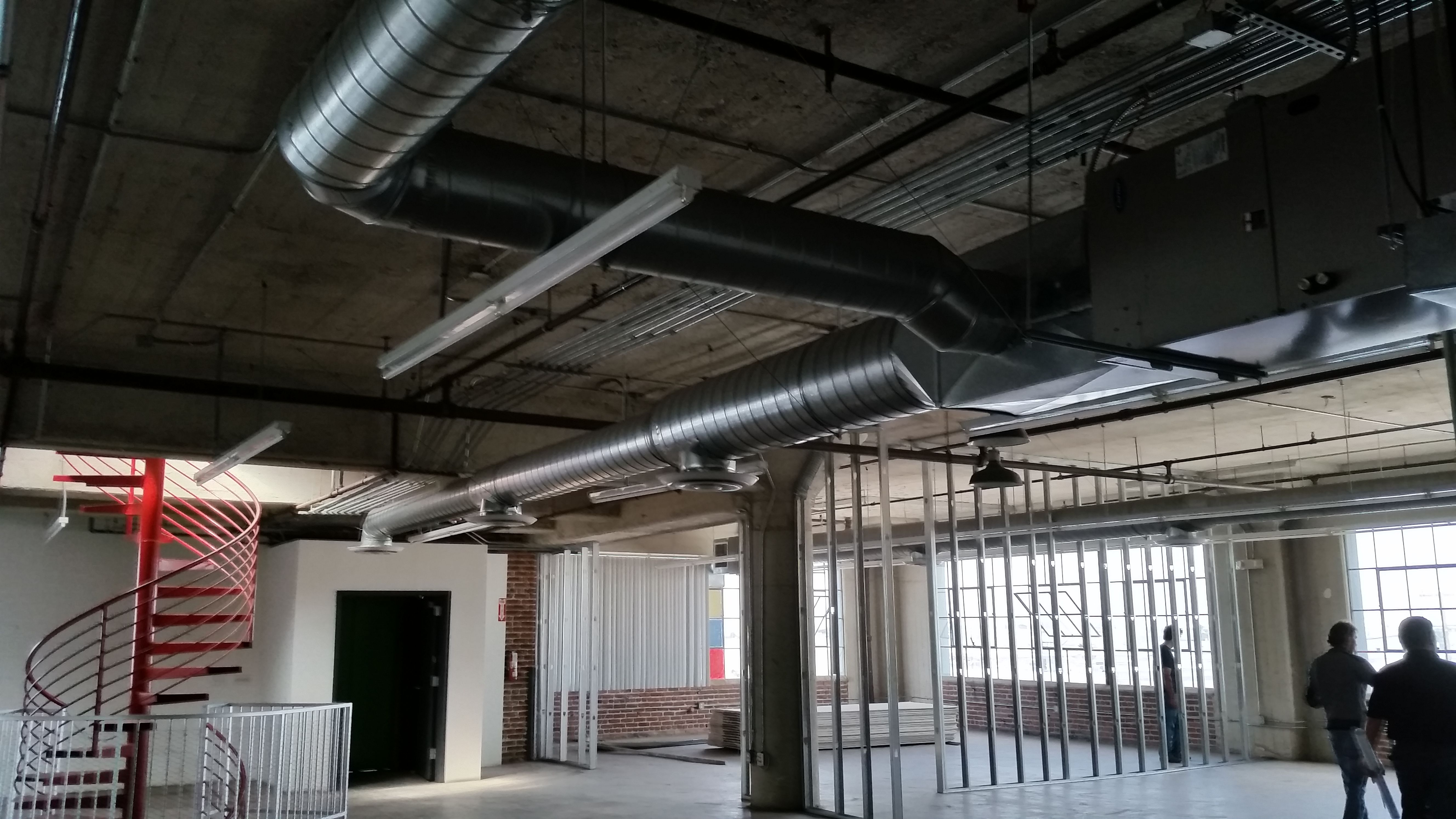 Everything will eventually need repairs, including your ductwork. As ducts age, they become more susceptible to leaks and failure.
Ducts that are damaged or leaking can significantly impact the comfort of your home and the efficiency of your heating and air conditioning system.
Although your system is hidden behind walls and ceilings, there are several problems that signal you need duct repair.
Contact your HVAC contractor if you notice any of the signs you need duct repair below.
Rattling sounds when the heater or AC is running
Increased energy bills
Excessive dust in your home
Uneven temperatures throughout your home
Reduced indoor air quality
Dust and dirt buildup around your vents
Mold or mildew odors
If you notice any of the signs of a duct problem, contact us for a Home Energy Rating System (HERS) testing. This test allows us to determine the current efficiency rating of your home or commercial building, pinpoint problem areas, and find the right solutions.
Depending on the problem, we can seal, insulate, clean, or repair your ducts. When the ducts are damaged beyond repair or not properly sized for your home or commercial building, duct replacement may become necessary. We manufacture all ducts and fittings to ensure that your new duct system is customized to your exact needs.
Custom Ducts for Your Home or Business
At All Temperatures Controlled, Inc., we accommodate homes and businesses of all sizes and layouts. We not only design and manufacture your entire duct system but also insulate and wrap all ductwork in-house to meet your exact specifications and save time and money. This also allows us to address any of your unique requirements and complete all work according to schedule.
Get in touch with us today at (818) 924-3350 or online to schedule duct services in Woodland Hills and surrounding areas.
Four Decades of Happy Customers
James W.

I highly recommend All Temperatures Controlled to all business owners and homeowners.

Sue Brace

I have used ATC for several years and they do reliable work and are professionals. I would and HAVE recommended them to friends!

Ruth G.

Great service, knowledgeable, easy to talk with. Fixed our unit, gave it a cleaning, and done! I would definitely call them again! Thank you Travis!

Anne-Marie B.

Great Customer service. Our technician Travis is professional and courteous. We have used ATC because the previous owners of our house used them and I have no plans to change. Great work!

Chris C.

I have used ATC for longer than I care to remember and have always been 100% satisfied.

Kelly B.

I have been happy with all of their work and have recommended them to friends and family. They are fantastic!

K.W.

They even refused to collect payment the first day of work and wouldn't until the job was done. Thanks ATC for saving me from the impending summer heat!

Amy A.

Again, thank you again for making this right. Looking forward to working with you in the future.

Deborah S.

From beginning to end we found the entire team at ATC to be professional, knowledgeable and friendly. 5 stars are most certainly deserved and I would happily recommend this company to my friends and family, not just yelpers!

Mark T.

They were flexible with our business hours and came in on budget. Also, the follow-up after the installation to make sure everything was working perfectly was outstanding.

Rebecca E.

I highly recommend if you are looking for a efficient, honest HVAC company, do not hesitate to contact them.  They truly are the best in the industry.

Sean J.

Me and my family have been using these guys for years. Trustworthy, experienced, and easy to work with. (What more can you ask for??) Thanks guys for the years of good service! No question would recommend if you have any ac or heater needs.

Hector H.

My calls were answered and returned in a timely manner, and Roger even contacted me through his personal phone to give me text updates on the details. Really enjoying the new system in my townhouse.

Susan C.

I never have been dissatisfied, annoyed, nor disappointed. They have installed air conditioning, they have replaced malfunctioning parts, and they've always done a terrific job.

John N.

I would most definitely be calling All Temperature Control again if we ever have any more problems. More than happy to give them 5 stars, and thank you for saving the day.

Alex M.

My AC went out in the middle of a heat wave last month and these guys had it fixed before I knew it! Very professional and communicative, I could not have asked for more. A+ service, highly recommended.

Gloria S.

He was very professional and knowledgeable about the products. He answered all my questions and concerns. I plan to continue using this company for all our future heating and air conditioning needs. The pricing was reasonable and I am very happy with th

Brian G.

They have always taken care of my retail stores. Never had any problem with their service. Always a fair price and they get the job done right.

Richard V.

Couldn't be happier with the service and quality of work (the coil had to be replaced) that was done. Highly recommended.

Alex M.

Any time our company is in a jam All Temp is out there right away and gets the problem solved.

Allison G.

Thanks again Nick; I appreciate that you sincerely care about your customer's satisfaction and your reputation as a business!
Professional Affiliations